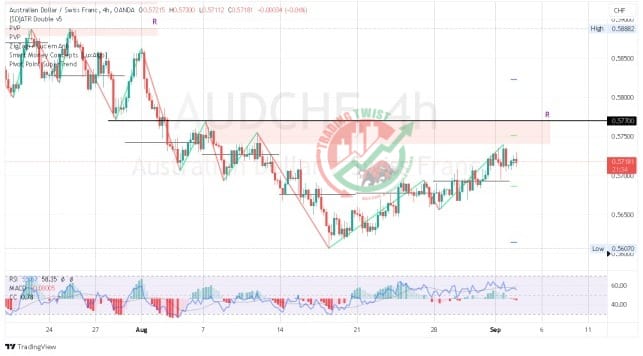 AUDCHF Chart Technical Outlook has the potential to bounce lower on another RBA Interest Rate pause, AUD/CHF broad bias is bearish on a monetary policy divergence between the RBA and the SNB. The former is scheduled to decide on the Interest rate tomorrow with an expected pause.
The pair correlates positively to stocks and could trade a bit higher to the following resistance before bouncing lower. It has a resistance zone between 0.5750 and 0.5770.
Supports are at 0.5670 and 0.5620.