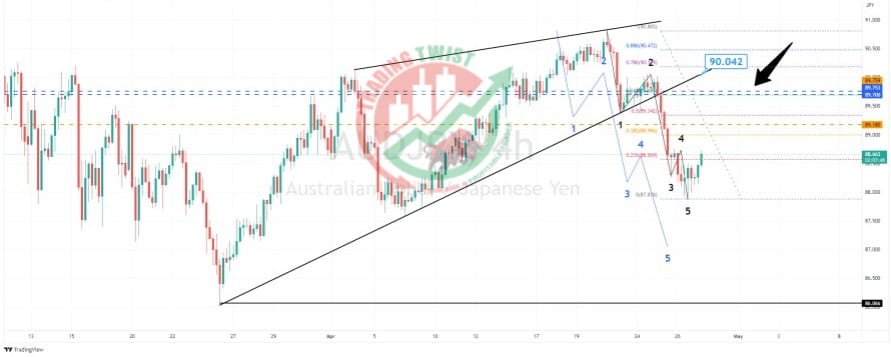 AUDJPY Chart Technical Outlook takes a bid overnight, with resistance located at 89.20
There are some things we do know and some things we don't know.
We don't know, for sure, if we have completed the first bearish Elliott wave count. We are seeing upward momentum continue after the Asian session.
What we do know is that we have bespoke resistance located at 89.18 and 89.70. What I like to look for is the bespoke resistance levels converging. I have three resistance levels located between 89.70 and 89.75.
What we do know is that we have a 61.8% pullback level from the 90.80 to 87.87 move located at 89.69. This makes this area a prime resistance zone.
A breach of the reverse trend line resistance at 90.04, and the correction is likely to extend.
The medium-term target for the wedge breakout is located at 86.07.