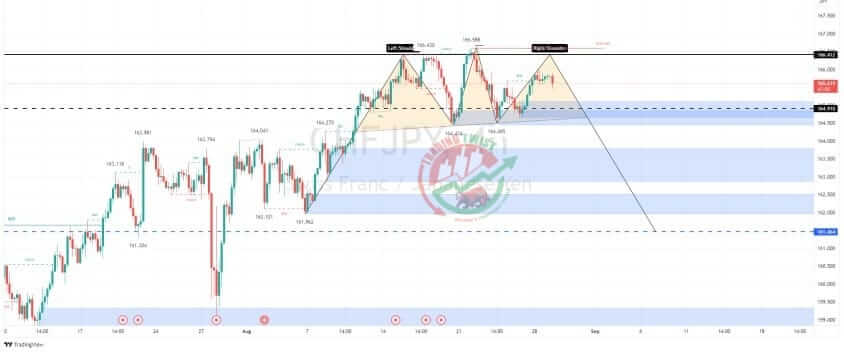 CHFJPY Chart Technical Outlook confluence area at 166.41, The medium-term support level is not seen until 161.50.
The intraday chart highlights the completion of a BAT formation at 166.41.
The four-hour chart highlights the potential right shoulder of a bearish head and shoulders pattern at 166.41.
Although this is not my system setup, selling into rallies offers extremely good risk-reward.