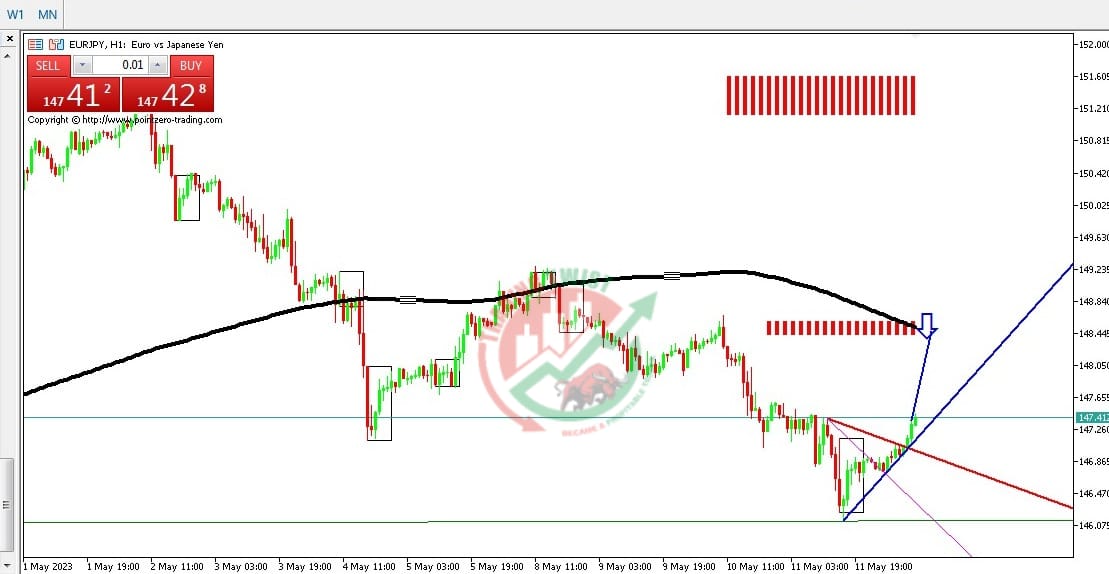 EURJPY Chart Technical Outlook prime support is located at 145.56
This will sound like a very complex analysis, so I will apologize at the outset.
The single currency EURO highlights buying dips. The single currency YEN highlights buying dips. This should result in intraday trading being mixed and volatile.
We are between bespoke support at 145.55 and resistance at 147.82. Looking at correlation buying a dip at 145.55 is prime.
What is more complicated is trying to pick a top for this currency cross. If we project our Fibonacci tool so that we have a 127.2% extension located at 145.55, this will give us a projected high trade of 148. 15.
I then use a Fibonacci extension tool I get a 261.8% extension level located at 148.17.