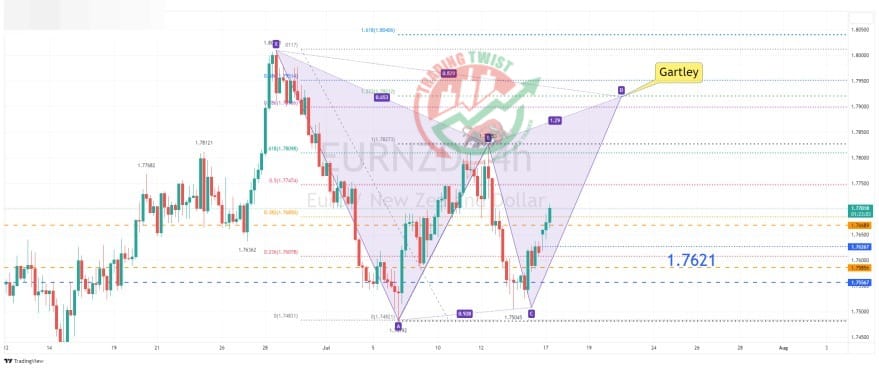 EURNZD Chart Technical Outlook moved higher to build the bearish Gartley the cross continues to be mixed and volatile. The dip has been bought and we are analysed to be within the CD leg of a bearish Gartley formation. This pattern will complete between 1.7900 and 1.7921.
I can see no clear indication of a change in trend.
Support today is located at 1.7621.