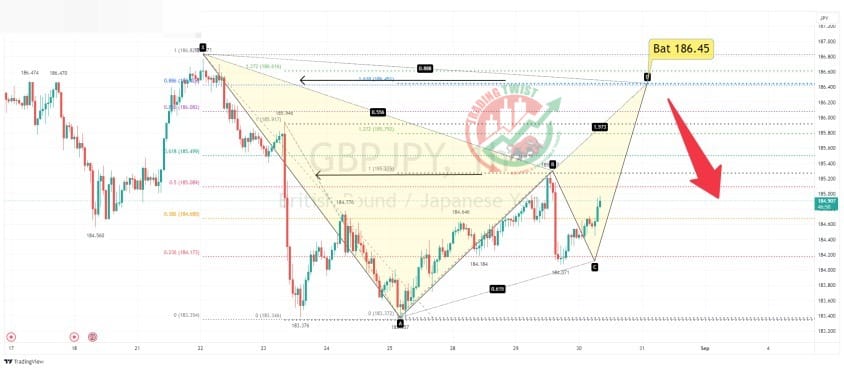 GBPJPY Chart Technical Outlook sellers to return at 186.45, Although we saw a reaction to the downside yesterday, after worse-than-expected US figures, the dip has been bought and there is scope for further buying pressure.
With the completion of the Bat formation lining up with our bespoke resistance at 186.45, we would look for a rally to this zone (186.40-50) as an opportunity to short the cross.
It should also be noted the weekly chart posted a bearish Outside Candle. This formation often indicates the end of a trend and the start of a new downward bias.
Conclusion: The long-term focus has a negative bias. With an intraday bearish Bat formation completing at 186.45, we would look to this as an opportunity to join the long-term bearish trend. Medium-term support is located at 181.00.