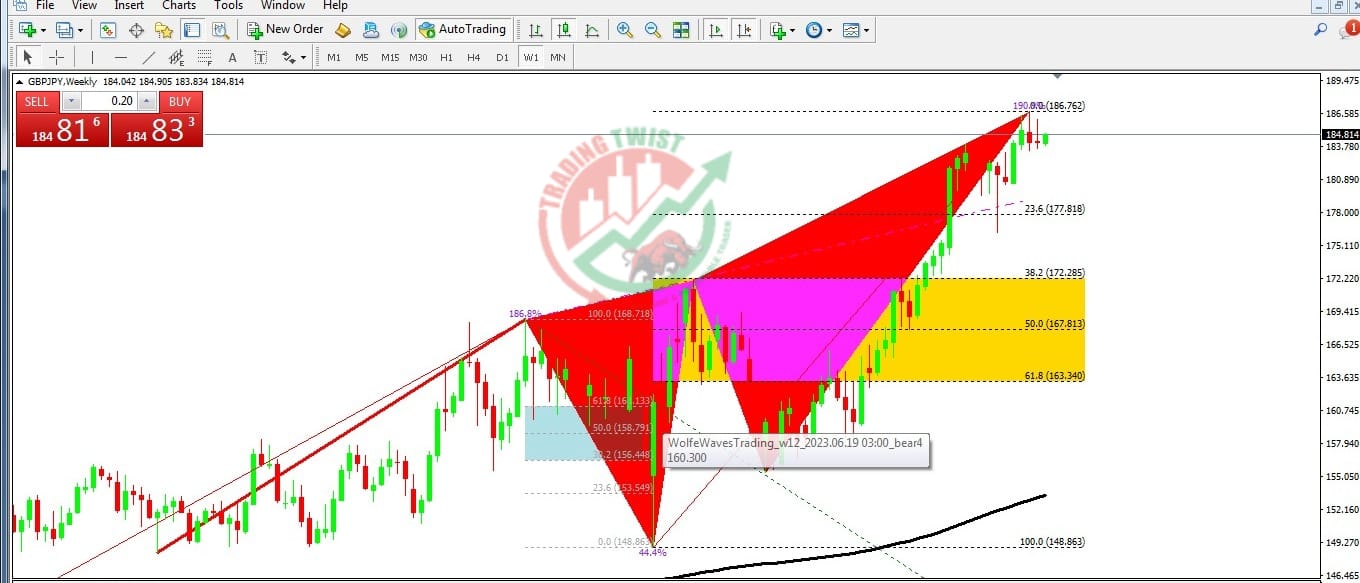 GBPJPY Forex Signal By Trading Twist resistance at 87.23, We have seen upside pressure in the cross this morning, but trading has been mixed and volatile. This is common in corrective formations.
With the open point of contract from August 30 located at 87.23, lining up with the projected AB leg of a Butterfly formation, there is ample scope for a stalling in bullish price action.
Expect trading to remain mixed and volatile.