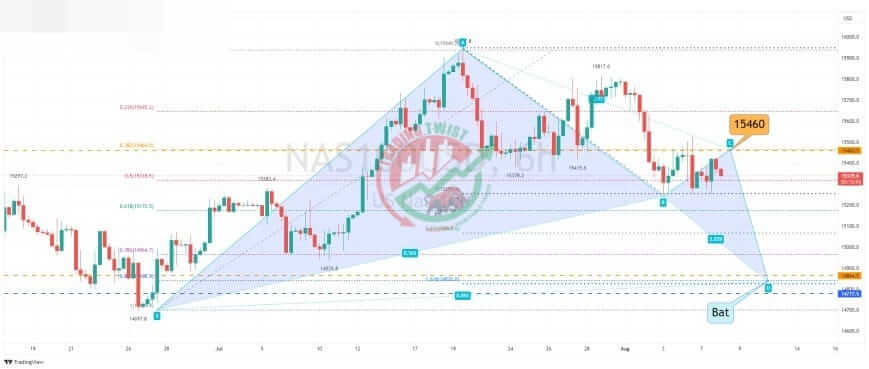 Nasdaq 100 Chart Technical Outlook (US100) posts mixed results before the US inflation figures the daily chart highlights spikes in both directions and an indecisive inside day being posted yesterday as the index consolidate before Thursday's US inflation figures.
The intraday chart highlights a mild bearish bias with the possible build of a Bat formation. This would suggest that the next move is the CD leg to the downside.
Today is located at 15,460.