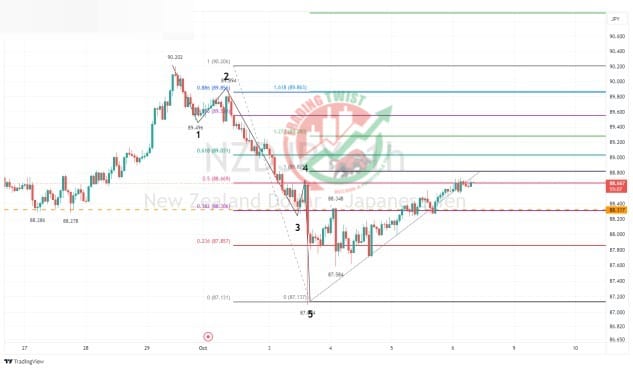 NZDJPY Chart Technical Outlook 5-waves complete, the cross is in a corrective cycle
The cross completed a bearish Elliott Wave count to the downside at 87.09 (5-waves). The last dip lower was fuelled by the 'rumored' BoJ intervention. We are now in a corrective cycle higher.
Current price action has not offered a clear topping formation. The next upside barrier is seen at 88.21. I would expect trading to remain mixed and volatile with selling rallies the much-preferred stance.