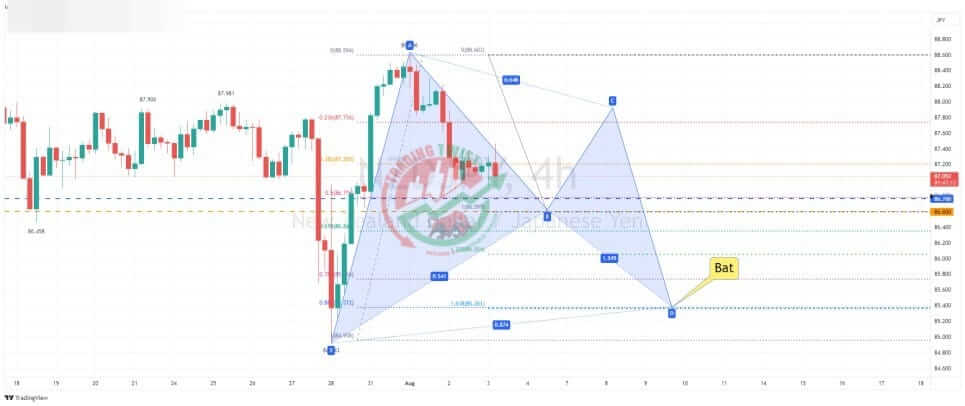 NZDJPY Chart Technical Outlook offers a support zone between 86.76 and 86.60 the high volatility in YEN crosses continues.
The YEN single currency basket highlight scope for further mild buying pressure but for rallies to be sold into. This should result in limited selling in NZD/JPY.
I have support levels of 86.76 and 86.60. The calculated projected support level for a Bat formation is 86.60. This would suggest that the sell-off stalls and reverses higher close to this support level.
It should also be noted that this cross is on the watch list in the Trade Plan area.