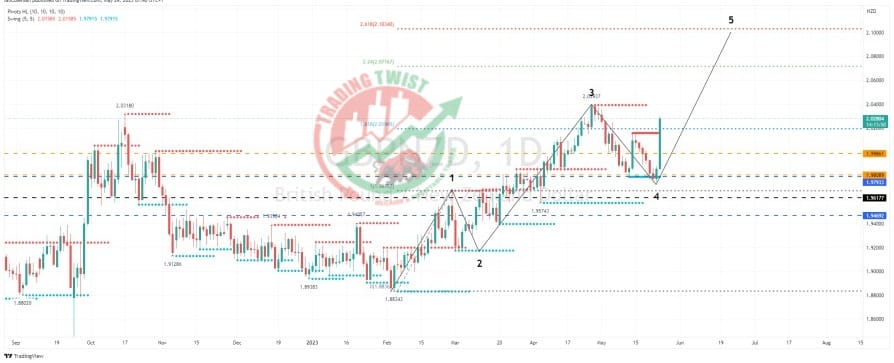 NZDUSD Chart Technical Outlook pushes higher after the UK inflation figure, support located at 2.0159
The cross posted a Bullish Outside Candle yesterday. This candle formation often highlights the end of the trend and the start of a new upward bias.
Higher than-expected consumer price index figures this morning from the UK have resulted in a strong rally to the upside in Sterling (GBP).
GBP/NZD is assessed as being in the bullish 5th wave of an Elliott wave count. The previous resistance level of 2.0159 has been clearly broken. What was resistance, now becomes support.
The bespoke support level is located at 1.9986 today.
The 261.8% extension level, and the possible completion of a fifth wave count, is located at 2.1034.