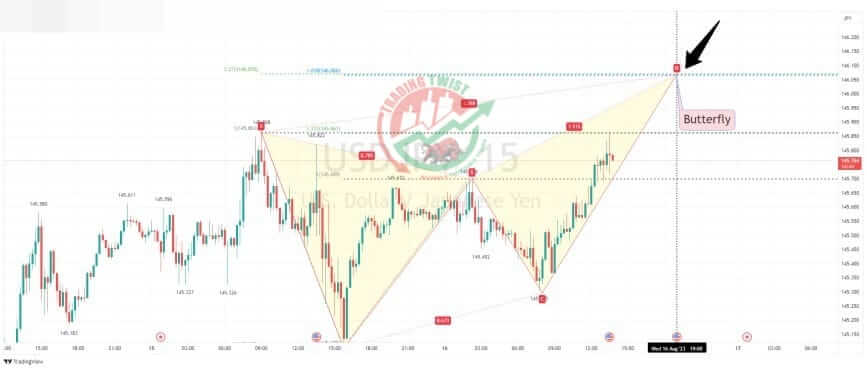 USDJPY Chart Technical Outlook will complete a bearish butterfly formation at 146.06. The pattern must be completed.
If the pattern completes before the FOMC you have two choices:
wait for a confirmation and sell off to the downside before joining the bearish trend
execute a trade at the completion of the pattern
Both trade ideas would result in placing a stop above the swing high and trying to trade the trend lower.