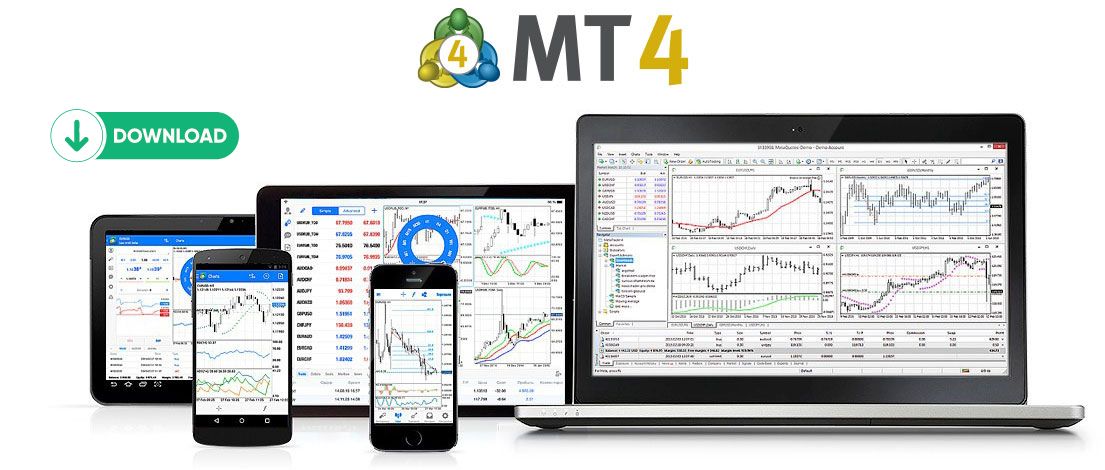 MetaTrader 4 (MT4) is a widely popular and user-friendly trading platform that has revolutionized the world of online trading. With its powerful features, intuitive interface, and extensive analytical tools, MT4 has become the go-to choice for traders of all levels. In this article, we will provide a comprehensive guide on how to download MetaTrader 4, highlighting the steps involved and key features that make it an indispensable tool for traders.
Step-by-Step Guide to MetaTrader 4 Download:
Choosing a Reliable Broker: Before you can download MT4, you need to select a reputable broker that supports the platform. Research and compare various brokers to find one that aligns with your trading requirements and offers MT4 as part of their trading software suite.
Visiting the Broker's Website: Once you have chosen a broker, visit their official website. Look for a dedicated section or a prominent link that provides access to their trading platform downloads.
Selecting the MT4 Version: Brokers often offer different versions of MetaTrader 4, including desktop, web, and mobile applications. Decide which version(s) you want to download based on your preferences and trading needs.a. Desktop Version: If you prefer to trade from your computer, download the desktop version. It is compatible with both Windows and macOS operating systems. Click on the respective download link provided by the broker to initiate the process.b. Web Version: If you want to trade directly from your web browser without installing any software, opt for the web version of MT4. This version is accessible through most modern browsers and offers a similar set of features to the desktop version.c. Mobile Version: For traders who prefer to trade on the go, MT4 offers mobile applications for both iOS and Android devices. Visit the respective app store on your smartphone or tablet, search for MetaTrader 4, and download the official app developed by MetaQuotes.
Installing and Launching MT4: After the download is complete, open the installation file and follow the on-screen instructions to install MetaTrader 4 on your chosen device. Once installed, launch the application and proceed to the next step.
Setting Up Your Trading Account: When you first launch MT4, you will be prompted to enter your login credentials provided by your broker. Enter your account number, password, and server details to log in and gain access to the trading platform.
Key Features of MetaTrader 4:
Advanced Charting and Analysis Tools: MT4 offers a wide range of charting options, technical indicators, and analytical tools to help traders analyze price movements, identify trends, and make informed trading decisions.
Automated Trading: MT4 supports automated trading through Expert Advisors (EAs), which are customizable trading algorithms. Traders can develop their own EAs or choose from a vast library of pre-built EAs to automate their trading strategies.
Multiple Asset Classes: MetaTrader 4 allows traders to access various financial markets, including forex, stocks, indices, commodities, and cryptocurrencies. It provides a unified interface for trading different asset classes within a single platform.
Real-time Market Data and News: Stay updated with the latest market developments using MetaTrader 4's real-time price quotes, news feeds, and economic calendars. This information can assist traders in making timely decisions.
Downloading Meta Trader 4
Downloading MetaTrader 4 is the first step towards unlocking a world of trading opportunities. By following the steps outlined in this guide, you can easily download and install MT4 on your preferred device. With its extensive features and user-friendly interface, MetaTrader 4 provides traders with a powerful toolset for efficient analysis, automation, and execution of trades across various financial markets. Start your trading journey with MetaTrader 4 and experience the benefits of a versatile and reliable trading platform.