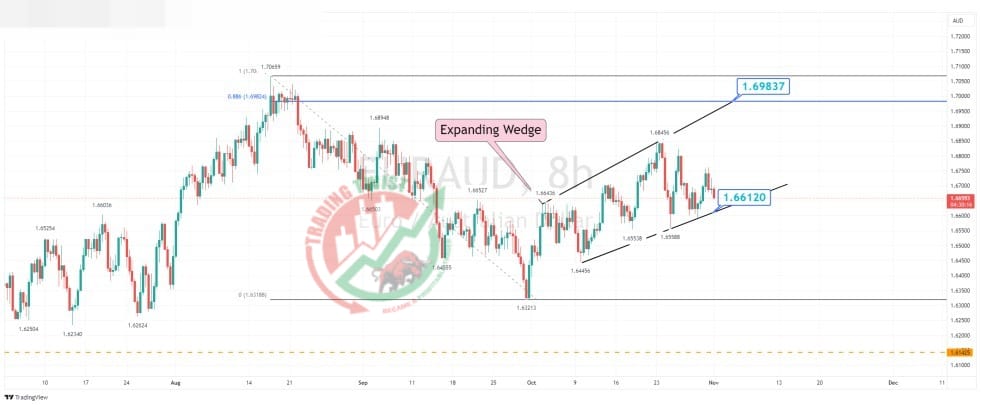 EURAUD Chart Technical OutlookEURAUD Chart Technical Outlook moving higher within the choppy BC leg
The daily chart highlights the completion of a Gartley formation close to bespoke support at 1.6142. That would suggest we are currently moving higher within the choppy and unpredictable BC leg. A common retracement level is the 88.6% pullback of the last decline. This is located at 1.6982.
The eight-hour chart highlights an Expanding Wedge formation. The trend of higher highs is located at 1.6983. This is the prime level to get short.
On a break of the trend of higher lows at 1.6612, the move lower may already be underway.