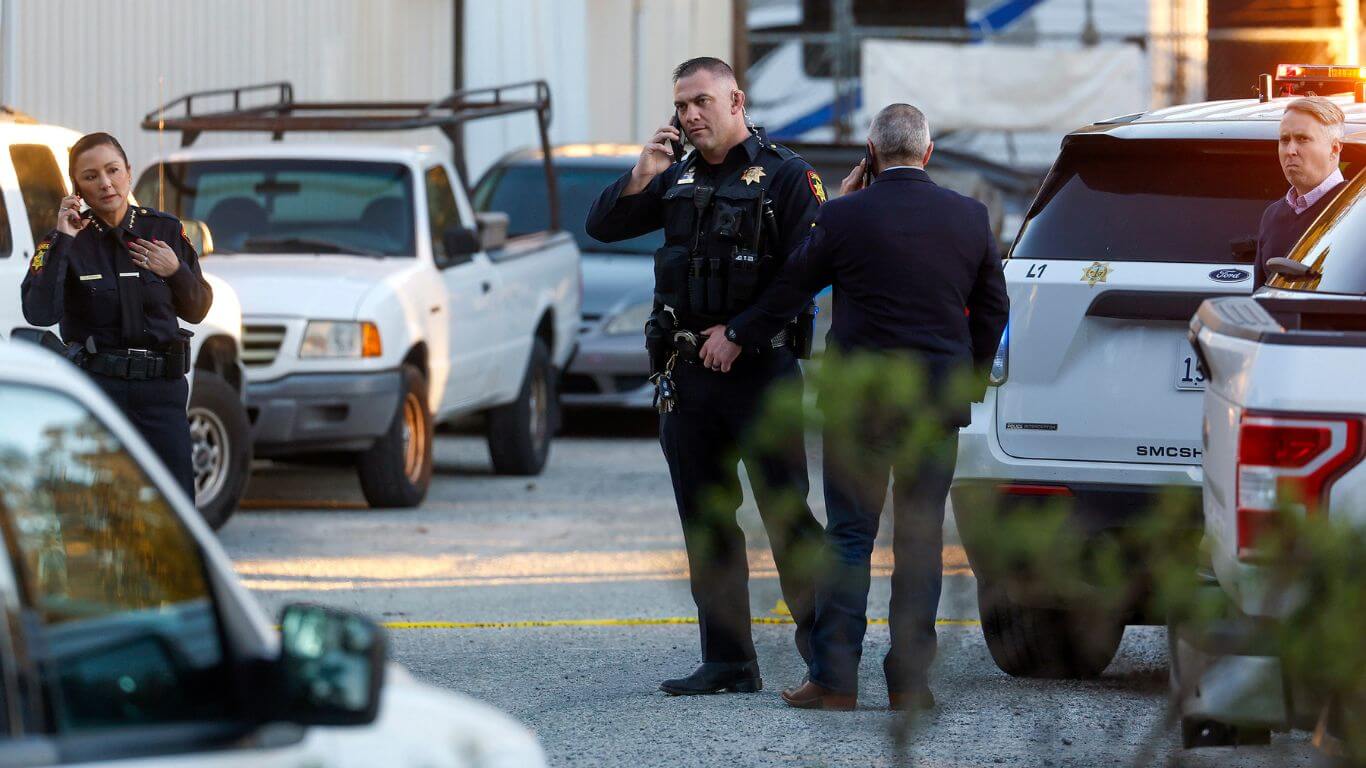 As new information about the latest of two back-to-back mass shootings that claimed 18 lives and shocked the nation surfaced on Tuesday, investigators indicated that a fatal gun spree at a pair of northern California mushroom farms likely resulted from a workplace gripe.
In two ostensibly unrelated acts of mass murder, seven people were killed on Monday in an attack on farm workers, many of whom were immigrants, in the seaside town of Half Moon Bay near San Francisco, and 11 people were shot to death on Saturday night at a dance club in the Los Angeles area that was mostly frequented by older patrons of Asian descent.
Unlike the normal perpetrators of the terrible mass shootings that have all too frequently occurred in the United States, the suspects in both incidents were men in their retirement years.
The two guys, Chunli Zhao, 66, and Huu Can Tran, 72, allegedly each used a semi-automatic pistol. Both attacks had victims who were members of immigrant populations. While Zhao shot at farm workers of Hispanic and Asian descent 380 miles to the north in Half Moon Bay, Tran opened fire on ballroom dancers celebrating the Lunar New Year in Monterey Park, close to Los Angeles.
On Saturday night, Tran attempted to break into a second dance studio, but was overcome by the manager of the club and disarmed without firing a shot. He killed himself the following morning in the driver's seat of the getaway car as the police closed in.
Authorities said Zhao drove to a sheriff's station shortly after the Half Moon Bay mass shootings, allegedly to surrender. He was apprehended on Monday evening outside the sheriff's office.
Authorities stated on Tuesday that they were still trying to pinpoint the exact cause of any shooting. According to officials, the circumstances surrounding the Half Moon Bay carnage suggested some sort of workplace unhappiness.
According to all of the evidence we have, workplace violence occurred in this case, San Mateo Sheriff Christina Corpus told reporters on Tuesday. She claimed Zhao worked at Mountain Mushroom Farm, one of the two locations he is charged with targeting. The distance to Concord Farms, the other, is around a mile.
The San Francisco Chronicle reported on Tuesday that court documents it had received showed that a restaurant employee had sought a restraining order against Zhao after accusing Zhao of assault and making threats to kill him. This information appeared to support the notion. The court's ruling is no longer valid.
According to jail records for San Mateo County, Zhao was arrested on charges of premeditated murder, attempted murder, and crimes involving guns. When he was scheduled to appear in court for the first time in Redwood City on Wednesday, it was anticipated that he would be officially charged.
ADVOCATE "STRONGER ACTION"
In a state with notoriously strong gun laws, the most recent wave of deadly gun violence in California was the worst in decades. President of the United States Joe Biden reaffirmed on Tuesday his plea for Congress to enact a federal assault weapons prohibition.
He stated, "We know the pandemic of gun violence across America requires stronger action, even as we await further information on these mass shootings.
Detectives were still looking into the Saturday night shooting at Star Ballroom Dance Studio in Monterey Park, where Tran had been a regular customer when news of the incident in Half Moon Bay broke.
Tributes from kin and friends had already begun to flood in by the time the Los Angeles County Coroner revealed the whole list of Monterey Park deceased on Tuesday. That dancing studio, a sanctuary for residents looking to exercise and mingle, was frequented by many victims.
The family of Valentino Marcos Alvero released a statement in which they recalled the Filipino man as a devoted grandfather and "the life of any party."
According to the Taiwanese consulate in Los Angeles and the Chinese consulate, two Taiwanese fishermen and a number of Chinese citizens were among the 11 casualties.
Hilda Solis, a supervisor for the county, said it was the deadliest mass shooting in Los Angeles County history.
In contrast, the worst shooting in California history resulted in the deaths of 21 people at a McDonald's restaurant in San Diego in 1984.
A large-capacity ammunition magazine and 42 bullet casings, attesting to the firepower unleashed at the dancing class, were found in the Star Ballroom, Los Angeles County Sheriff Robert Luna told reporters on Monday.
A firearm, electrical equipment, and other items found during a search of the suspect's mobile home in the town of Hemet, 80 miles east of Los Angeles, according to him, provided further proof that Tran was making his own weapon silencers. Numerous rounds of ammunition and a handgun were recovered by police from the residence and his car, respectively.
According to Monterey Park Police Chief Scott Wiese, authorities are looking into unsubstantiated claims that jealousy or marital problems may have been the cause of the violence.
Adam Hood, a tenant of Tran's in the Los Angeles region, told TradingTwist that his landlord had complained about other dance class customers talking about him behind his back.
He was angry and untrusting of the studio staff, according to Hood. "I believe he simply had enough,"