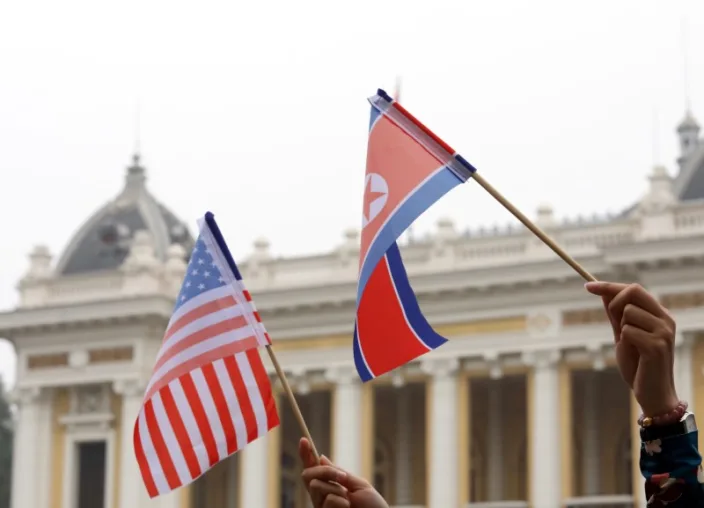 The United States and South Korea have reaffirmed their commitment to support Ukraine's sovereignty and territorial integrity amid the escalating tensions with Russia. The two allies agreed to coordinate closely on providing additional assistance to Ukraine, according to a statement from the U.S. State Department.
The statement was issued after a phone call between U.S. Secretary of State Antony Blinken and South Korean Foreign Minister Chung Eui-Yong on Tuesday. The two diplomats discussed a range of regional and global issues, including the situation in Ukraine, the denuclearization of North Korea, and the cooperation on COVID-19 and climate change.
According to the statement, Blinken thanked Chung for South Korea's "stalwart partnership" in defending Ukraine's sovereignty and expressed appreciation for South Korea's recent announcement of $10 million in humanitarian aid for Ukraine. The two sides also agreed to continue working together to strengthen the security and stability of the Indo-Pacific region. Read More News…
The phone call came amid growing concerns over Russia's military buildup near its border with Ukraine, which has sparked fears of a possible invasion or a new conflict in the region. The U.S. and its allies have urged Russia to de-escalate the situation and respect Ukraine's sovereignty, while also pledging to provide diplomatic and security support to Ukraine.
South Korea, as a key U.S. ally in Asia, has also expressed its solidarity with Ukraine and condemned Russia's "provocative actions" that threaten peace and stability in Europe. South Korea has also maintained diplomatic relations with Ukraine since 1992 and has cooperated with it in various fields, such as trade, investment, energy, science and technology, and culture.
The U.S.-South Korea coordination on Ukraine is another example of their strong alliance and shared values, which have been enhanced under the Biden administration. The two countries have also aligned their policies on North Korea, China, COVID-19, and climate change, and have reaffirmed their mutual defense treaty that binds them to defend each other in case of an armed attack.
The U.S. and South Korea are expected to hold their first summit meeting between President Joe Biden and President Moon Jae-in in May in Washington D.C., where they will discuss ways to further strengthen their alliance and cooperation on various regional and global challenges.