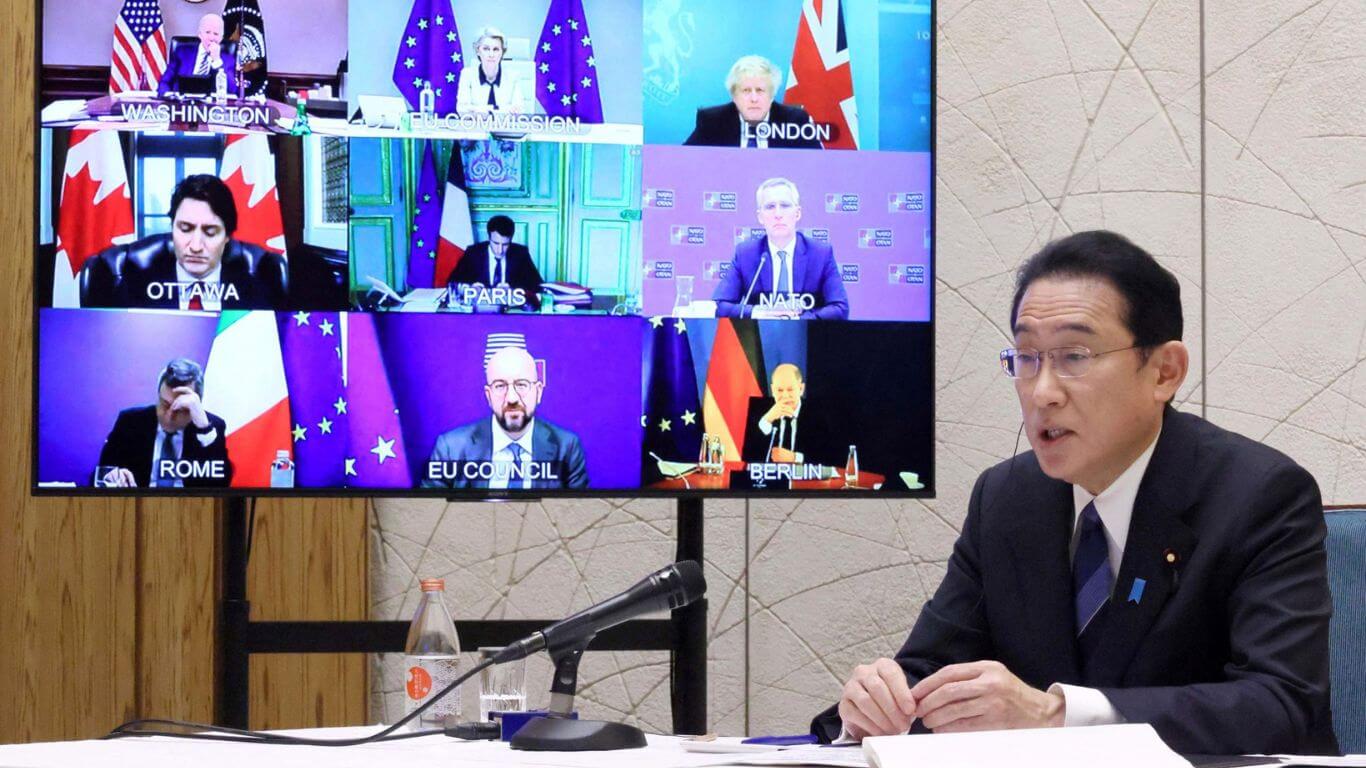 According to Masato Kanda, Japan's diplomat, negotiations among the world's leading advanced countries are expected to be dominated by Russia's invasion of Ukraine. Japan is this year's chair of the Group of Seven (G7).
When the G7 finance leaders meet this year, under Japan's diplomat chairmanship, "sanctions against Russia and support for Ukraine will be a primary focus," said Kanda, who will also preside over deputy-level discussions on economic policy.
Despite Kanda's emphasis on the need for G7 unity in confronting Russia, some observers believe there may be disagreements on sanctions, particularly among Europeans who are being pushed to gradually wean themselves off of Russian energy sources.
Kanda, who serves as the vice finance minister for international affairs, outlined the difficulties that the G7 will face in the upcoming year.
"We must react fast and appropriately to recession dangers, financial market instability, sanctions against Russia, energy and food worries, and middle-income countries debt issues as the global economy faces numerous challenges," he said in an interview.
The dollar-denominated debt of developing market countries, already weakened by the COVID-19 pandemic and now suffering from the high cost of food and energy imports as a result of the Ukraine war, has been burdened by a dramatic increase in U.S. interest rates.
As Sri Lanka experiences its worst economic crisis in 70 years, Kanda said Japan was working hard to assist Sri Lanka by working with the Paris Club of Creditor Nations and the International Monetary Fund to assure China and India's participation in efforts to restructure its debt.
He referred to a Group of 20 mechanisms created to provide a quick and thorough debt restructuring for countries having trouble paying their debt obligations after the COVID shock to their economies when he said, "It is desirable to work with these non-Paris Club countries in the same way with the Common Framework."
If realized, it would open the door for additional middle-income nations to undergo debt restructuring.
Separately, Tokyo intends to take the lead in discussions about advancing the Chiang-Mai Initiative Multi lateralization (CMIM) accord, a regional multilateral currency swaps arrangement, in order to get ready for future financial crises and natural catastrophes, Kanda added.
Following the Asian currency crisis of 1997–1998 and as a network of bilateral swap agreements, the CMIM was established in 2000. In 2010, it was formalized as a multilateral agreement involving all nations.
However, it is still largely unexplored, according to some analysts, in part because of the high costs of direct transactions among regional currencies and the scarcity of liquidity in each of the native currencies.
SWINGS ARE "UNDESIRABLE"
Kanda restated Japan's diplomat intention to interfere in the foreign exchange market, as it did last year, buying yen for the first time in 24 years, to reduce excessive yen volatility.
Kanda, who oversaw last year's intervention to support the yen after it fell roughly 30% to 32-year lows near 152 to the dollar, said, "There's no change to this thinking."
Since then, the yen has gained ground and is currently trading at about 130 to the dollar.
The government strives for currency stability, Kanda emphasized.
From the perspectives of people's livelihoods and corporate activities, "sharp, one-sided moves as seen last year are undesirable and cannot be accepted," he said.
According to him, the Bank of Japan (BOJ) had independence in determining monetary policy and was committed to ensuring price stability while the finance ministry was in charge of overseeing the exchange rate.
He explained that while we aim for currency stability, the BOJ generally emphasizes price stability.
The BOJ's ultra-loose monetary policy has come under fire from some commentators, who claim that it was to blame for the unpleasant drop in the value of the yen last year, which raised the price of importing raw materials.