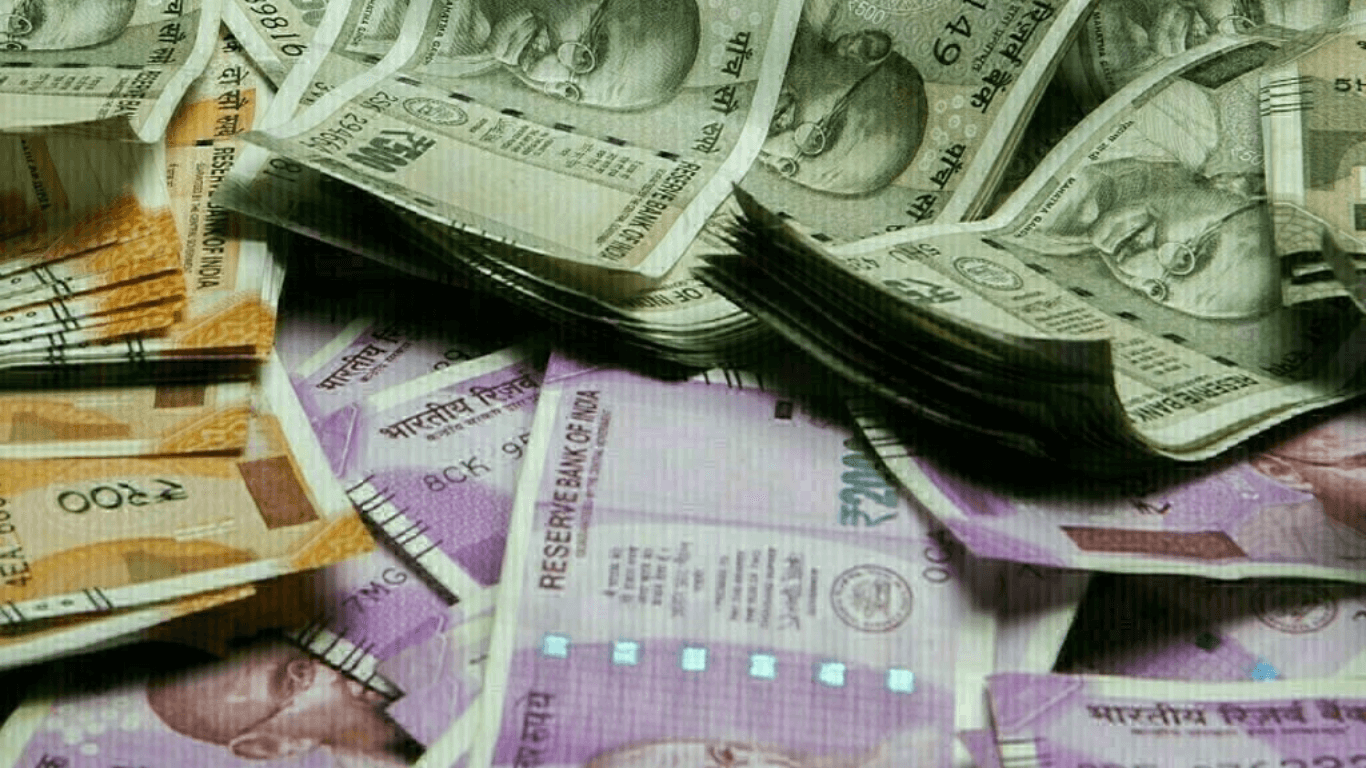 On Thursday, the Indian rupee is projected to depreciate at opening versus the US dollar as investors flee risky assets due to growing concerns about the state of the world economy.
The Indian rupee is now trading at roughly 81.45 to the dollar in early trade as opposed to the previous session's closing of 81.24. According to dealers, dollar debt inflows helped the local currency rise 0.6% on Tuesday.
The swing in risk sentiment has made it even less likely for the Indian rupee to climb over 81.20, according to a trader at a Mumbai-based bank. The Indian rupee would have already found it difficult to move above 81.20.
The S&P 500 index dropped by the most in almost a month overnight as concerns about growth were stoked by disappointing U.S. retail sales data.
Retail sales declined more than anticipated in December, which would likely have a negative impact on consumer spending and the economy as a whole going into 2023. Additionally, the November retail sales fall was downgraded to reflect an even lower reading.
The data indicates that the aggressive rate hikes by the US Federal Reserve are having an effect on economic activity and slowing GDP.
Treasury yields fell as investors' confidence grew that the Fed's cycle of rate hikes is about to come to an end. The 10-year U.S. yield dropped by almost 16 basis points throughout the course of the night, reaching close to 3.37%, its lowest level since September.
A number of unfavorable US data points raised the prospect that the Fed's 25 bps rate increase on February 1 would have been the final one for this cycle.
We are swiftly approaching the pinnacle for Federal Reserve policy rates, according to ING Bank, which also noted that there have been widespread declines in important retail sales components.
Although a 25 bp increase in February still seems likely, the case for further increases is becoming less compelling.
Important signs
** Onshore one-month forward premium at 13.5 paise; one-month non-deliverable Indian rupee forward at 81.58
** On Wednesday, NSE January futures for USD/INR settled at 81.3350.
** January forward premium on the USD/INR at 3.3 paise
** The dollar index rises to 102.37.
1% decline in Brent crude prices to $84.1 per barrel.
** The yield on ten-year U.S. notes is now 3.37%.
Nearest-month futures for the SGX Nifty are down 0.5% at 18,125.
According to NSDL data, foreign investors purchased Indian shares on January 17 for a net sum of $166.2 million.
According to NSDL data, on January 17, international investors purchased Indian bonds totaling a net $17.4 million.