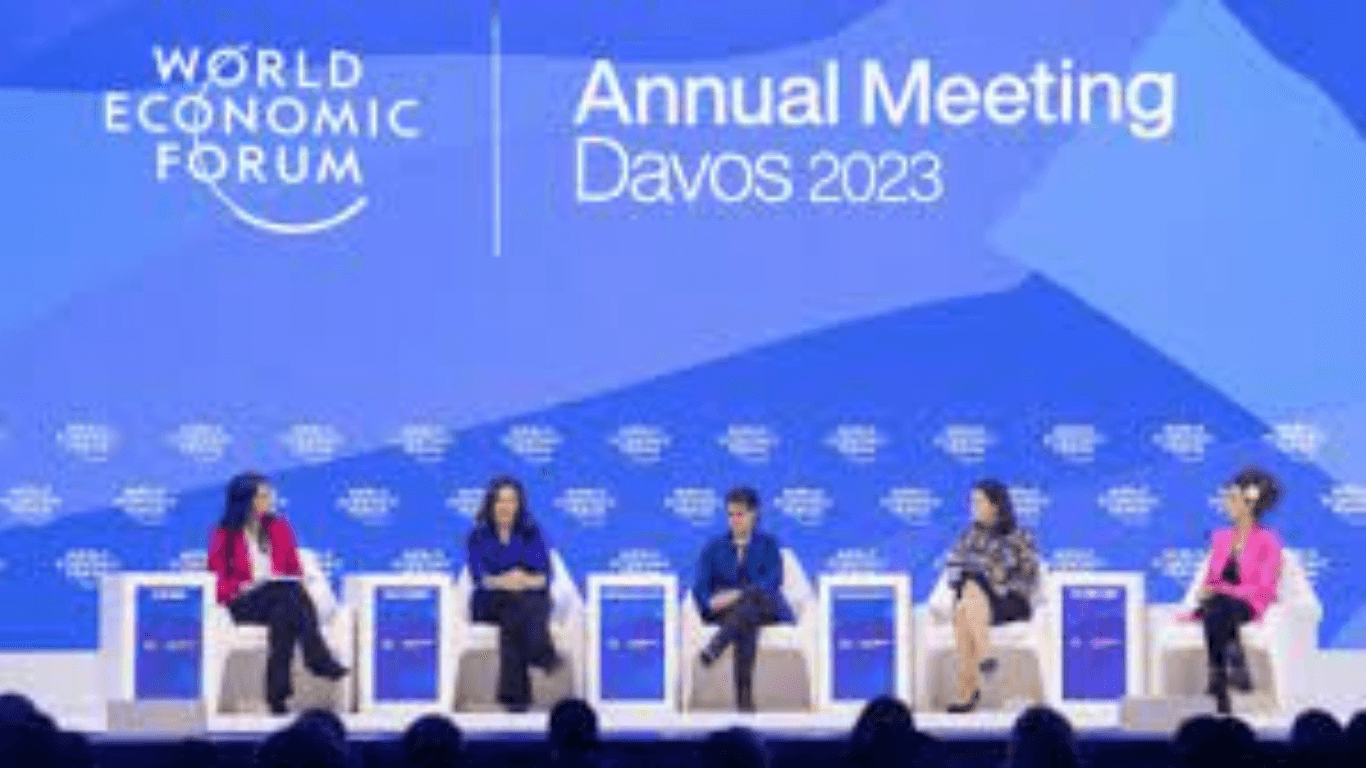 After a candid discussion about how the world will address its most pressing issues in 2023, world leaders and corporate executives left a frigid World Economic Forum (WEF) meeting on Friday.
Here is what we discovered:
ECONOMY: The worldwide economic forecast for the upcoming year appears to be better than feared, changing the gloom and doom that pervaded Davos before it into cautious optimism.
However, there was much discussion of numerous hazards at the World Economic Forum (WEF's) annual meeting, including inflationary pressures brought on by China's openness and mounting financial distress in emerging countries. Not to mention that reducing inflation down to 2% is still the hardest part for Western countries.
The situation is not ideal, but it is much better than it could have been. – Daniel Pinto, president, and chief operating officer of JP Morgan (JPM.N).
UKRAINE: Davos was all about doubling down on improved weapons and monetary backing for Kyiv to defend itself against Russia, according to Ukraine's allies. However, concerns about an economic slowdown outside of the West showed global tensions, and several delegates urged a hasty return to the bargaining table.
"This week, as I listened to the politicians, I was somewhat astonished to get the sense that nobody really knows where we are going or what the possible remedies are. – Tanja Fajon, foreign minister and deputy prime minister of Slovenia
"We need to offer more weaponry today if we want to negotiate a peaceful solution tomorrow." — Jens Stoltenberg, NATO's secret chief.
Trade: As the world's top three trading powers—the United States, Europe, and China—pushed their new industrial strategies, Ngozi Okonjo-Iweala of the WTO cautioned against friends horsing.
How the rest of the world economic forum fits into new trade rules that safeguard workers and reform supply networks was unclear.
"It turns into a wealthy-country game, am I right? We can all provide subsidies for one another, but what about the poorer nations with less fiscal space? They are left outside in the weather." — Raghuram Rajan, a former Reserve Bank of India governor.
CLIMATE: Big Oil executives and representatives from the green energy sector mingled with the carbon mob. After a year of high oil prices, fossil fuel producers are flush with cash and have the means to make investments in green energy. However, initiatives on CEO green commitments and climate financing were lethargic.
Outside, Greta Thunberg and other campaigners urged the energy sector to cease sabotaging the switch to clean energy. Politicians like Kier Starmer protested new oil investments on the inside, and Pakistan's climate minister Sherry Rehman campaigned for funding for loss and harm.
"How do we travel there? Money, money, money, money, money is the lesson I've learned over the past few years." – John Kerry, U.S. climate envoy, on achieving the Paris Agreement's goal of limiting global warming.
TECH: Davos contrasted the danger and possibilities of the sector.
As the CEO of Microsoft Corp. and other Silicon Valley leaders bragged about how ChatGPT would alter their companies, they also announced the global layoffs of tens of thousands of employees. Businesses' once-exuberant cloud spending was closely examined.
Companies under "very high-cost pressure. They must develop less expensive alternatives to accomplish the same tasks." CEO of Palantir Technologies, Alex Karp
CHINA: Vice-Premier Liu He made the announcement that China was open for business in a speech that was largely applauded but also sparked concerns about inflation and left people wondering what this would mean for the ongoing tensions with the United States.
"China's current growth forecast is 4.5%. When that is topped, I personally won't be shocked." Axel Lehmann, chairman of Credit Suisse.
The Europeans have several complaints about the American Inflation Reduction Act, which IEA chief Fatih Birol dubbed a "game-changer" for combating climate change.
To prevent businesses from relocating to the United States, the European Union announced that it will mobilize state help and a sovereignty fund.
"Not China First, the US First or Europe First is the crucial query. Climate First is the most important subject for all of us." Bruno Le Maire, minister of the economy in France.
FINANCIAL SERVICES: International financial institutions are battling a number of other challenges as they try to adjust to a recession. In order to prepare for a downturn that could render certain enterprises unprofitable, regulators are requesting larger capital levels from financiers while the specter of inflation still hangs over central banks.
Additionally, there is more pressure on them to finance the global shift to a greener future much more quickly than they have been doing thus far. The situation is made more difficult by other external variables like geopolitics and cybersecurity threats. A consensus is elusive.
We will continue on our current track until we have entered sufficiently restricted territory to enable a quick return of inflation to 2%. Christine Lagarde