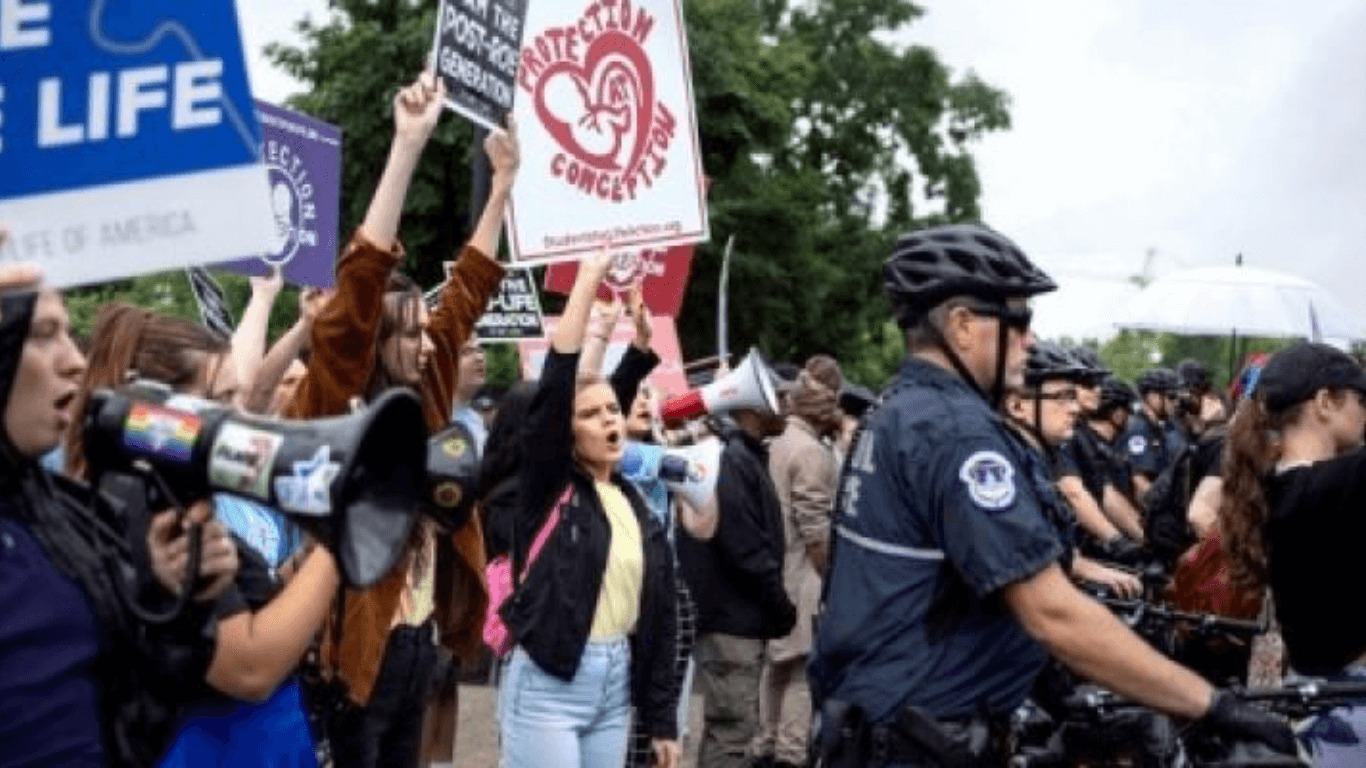 The 50th annual "March for Life" in Washington, D.C., will bring together tens of thousands of pro-lifers, opening a new chapter(abortion) in a movement that has been built around overturning Roe v. Wade, the important decision that legalized abortion for women.
The founders of March For Life intend to mobilize support for state and federal legislation imposing additional restrictions on abortion now that their first objective has been achieved when the U.S. Supreme Court threw out Roe's precedent and destroyed federal abortion rights last June.
The president of March for Life, Jeanne Mancini, stated, "It's an opportunity to stop and to reflect upon all that has happened in the course of the last 50 years leading up to this year, but it's also a moment to think about what are the future steps." We have a lot of work ahead of us.
According to the Guttmacher Institute, a reproductive rights research and advocacy group, 12 states have implemented outright abortion prohibitions with few exceptions after the end of Roe on June 24, 2022, and abortion is not legal in two more states.
The first state-level "March for Life" took place in Virginia in 2019, and March for Life intends to immediately expand its campaign to support marches across various states.
Mancini expects the group will visit all 50 states during the next ten years. The organization plans to hold 10 state marches in 2023, including ones in Arizona, Virginia, California, and Connecticut.
States where the anti-abortion movement has recently lost ground, like Michigan, are among places where Mancini would want to see the march movement grow. In order to protect abortion rights, Michigan voters enacted a state constitutional amendment last November.
The Roe v. Wade ruling's 50th anniversary would have fallen on January 22, two days before this year's nationwide march.
In honor of the event, proponents of abortion rights called for more legislation to defend these rights at the local and federal levels while also reflecting on the massive disruption in reproductive healthcare that the United States has seen over the last year.
Herminia Palacio, president of the Guttmacher Institute, remarked, "On what would have been Roe's 50th anniversary, we are instead facing the biggest crisis in abortion access in 50 years."
The "March for Life" will take place on Friday at noon on the National Mall and will feature a number of speakers, including U.S. House Majority Leader Steve Scalise and Mississippi Attorney General Lynn Fitch, who won the case Dobbs v. Jackson Women's Health Organization, which led the Supreme Court to reverse Roe.
Then, in honor of their Supreme Court triumph, rally attendees will march in a slightly different direction than normal, passing in front of the Capitol rather than proceeding directly to the Supreme Court, as they had previously done to argue for Roe's overthrow.