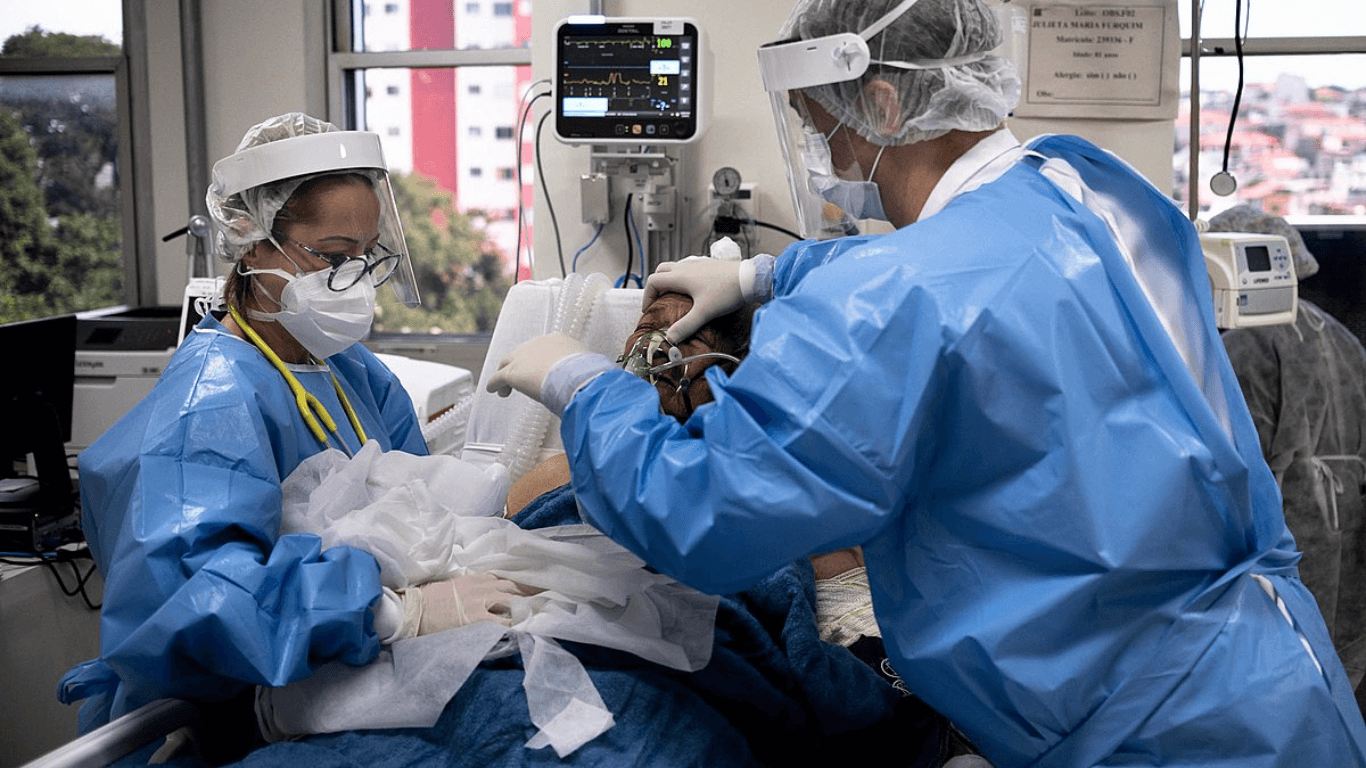 Before what is anticipated to be the busiest travel day in years on Friday, a vast movement of people that has fanned concerns of an additional increase in infections, China said that the worst was over in its war against COVID-19.
State media claimed late on Thursday that Vice Premier Sun Chunlan, who is in charge of China's viral response, said the outbreak was at a "relatively low" level after health officials said the number of COVID patients in hospitals, emergency rooms, and with serious situations had risen.
Widespread skepticism, however, surrounds China's story of an epidemic that has crippled hospitals and crematoriums since Beijing abandoned rigorous COVID restrictions and mass testing last month and let the virus loose on its 1.4 billion people in response to protests against the anti-COVID policies.
According to some health experts, more than a million Chinese citizens will pass away from the illness this year. British health data company Airfinity predicts that the number of COVID fatalities might reach 36,000 each day by the next week.
According to Sun's remarks, the country's overall epidemic is currently at a low level, as quoted by the state-run Xinhua news agency.
Although the rescue effort is still significant, hospitals are seeing a steady decline in the number of critical patients.
Her remarks were made on the eve of what is anticipated to be the busiest travel day of travel in China since the pandemic broke out in late 2019 as millions of city people make their way back to their hometowns for the Lunar New Year holiday, which officially starts on Saturday.         
This week, President Xi Jinping expressed concern about an influx of tourists heading to rural areas with subpar healthcare systems and stated that protecting the elderly, many of whom are not properly immunized, was a key priority.
According to a study released by the World Health Organization on Thursday, China reported a significant increase in COVID-19 hospitalizations in the week leading up to Jan. 15, reaching the highest level since the epidemic started.
According to figures provided by Beijing, hospitalizations increased by 70% from the previous week to 63,307, according to the WHO.
Health officials, however, said at a news conference on Thursday that the number of COVID patients presenting to hospitals had peaked, with more than 40% fewer patients receiving critical care on January 17 than at a peak on January 5.
China said last Saturday that between December 8 and January 12, approximately 60,000 patients with COVID had passed away in hospitals, an increase of roughly 10 times over earlier revelations.
But that figure doesn't include people who passed away at home, and some Chinese physicians claim they are prohibited from listing COVID on death certificates.
Investors are betting that China's $17 trillion economy will eventually recover despite the fact that the country's openness is proving fatal. As a result, Chinese stocks and the yuan currency have just reached multi-month highs.
The reopening of China's economy is expected to unleash a rush of previously suppressed demand, according to market strategists at Nomura.
The analysts did issue a warning, though, that the resurgence could be tempered by a decline in household wealth and a rise in youth unemployment, both of which are effects of years of lockdowns.