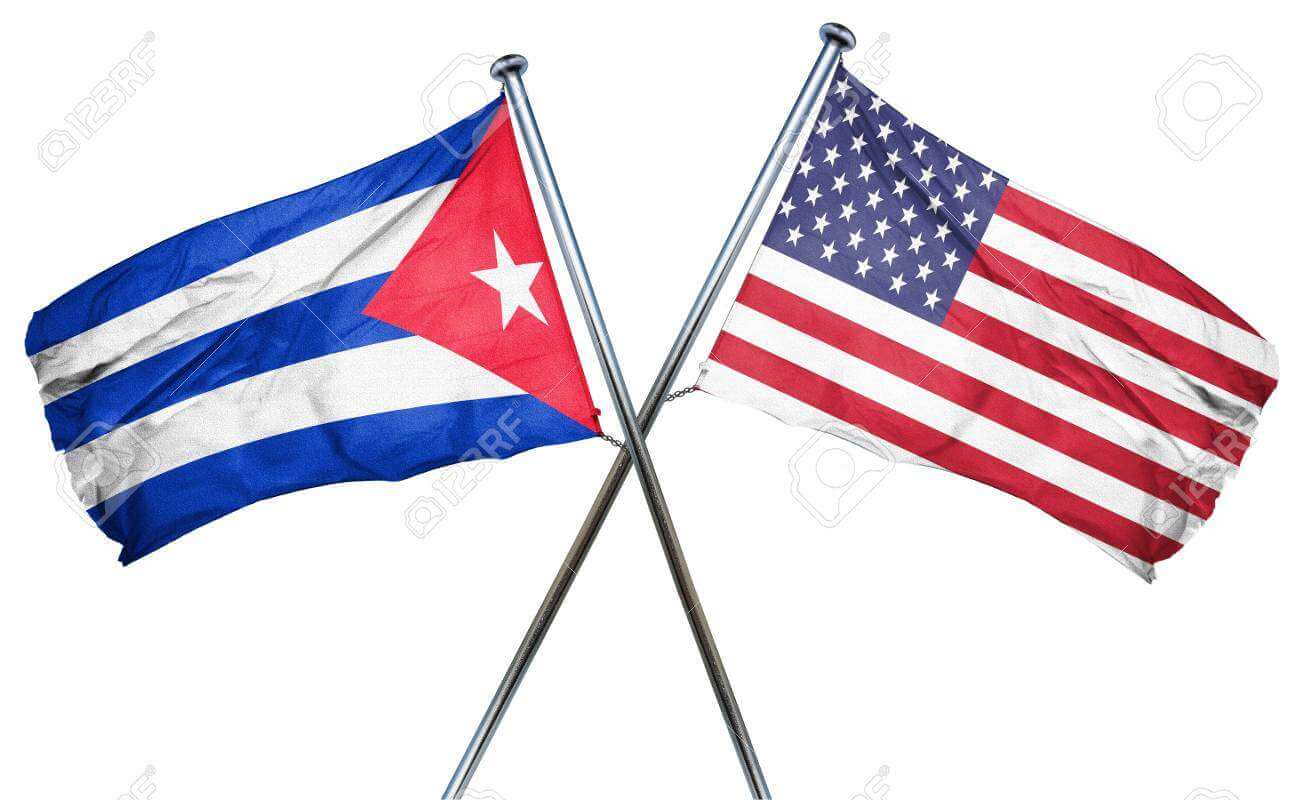 The two nations announced the conclusion of two days of discussions on law enforcement matters in Havana between a visiting U.S. group and Cuban officials on Thursday. This was the first such meeting since the previous Trump administration halted such communication.
The discussions, which included representatives from the State Department, Justice Department, Homeland Security, and their Cuban counterparts, as well as from the FBI, immigration officials, and Coast Guard, were anticipated to center on battling cybercrime, thwarting terrorist threats, and stopping drug and human trafficking.
The State Department stated that improved international law enforcement collaboration results from this kind of dialogue, which strengthens American national security. However, it refrained from announcing any agreements between the adversaries from the Cold War.
The agenda included topics related to Washington's concerns about counterterrorism, according to U.S. officials.
Bruno Rodriguez, Cuba's foreign minister, claimed that both parties benefited from the discussions.
"Both countries gain from bilateral collaboration to combat scourges like terrorism, unlawful migrant trafficking, and immigration fraud," Rodiguez said. "We are dedicated to it despite the economic blockade and unrelenting antagonism of the United States."
The sessions were described as taking place in an "environment of respect and professionalism" by Cuba's Interior Ministry.
President Donald Trump added Cuba to the US list of state sponsors of terrorism just before his term expired in January 2021. Since entering office, the Biden administration has been considering this.
The discussions this week marked the resumption of the law-enforcement engagement, which had been started under former President Barack Obama in 2015 but had been put on hold when President Donald Trump undid his predecessor's historic detente with Communist-ruled Cuba in 2018.
President Joe Biden, who served as Obama's vice president, has started to reverse some of Trump's actions while upholding others, claiming that following a crackdown on protests in 2021, the Cuban government's record on human rights must be improved.
TradingTwist inquired about if topics on the agenda included Cuba's potential removal from the list of countries that fund terrorism, but U.S. authorities did not comment. Cuba has referred to the classification as "slander" and a phony justification for economic sanctions.      
When questioned about the matter, a representative for the State Department stated: "The Secretary of State will only designate or remove SST designations after deciding that a country meets the relevant statutory criteria in line with applicable law."
State Department spokesperson Vedant Patel denied that the United States was considering delisting Cuba and stated that the Havana meetings were exclusively about security when asked about the possibility.
It was the first known delegation from the Biden administration to visit the island this year, and despite tense relations, it seemed to indicate a greater willingness to discuss particular matters of shared interest.
According to the State Department, "the administration's sustained focus on important human rights issues in Cuba is unaffected by this talk."
Last year, officials from the United States and Cuba conducted discussions over migration as Washington tried to reduce the number of Cubans traveling by land and water to the country.